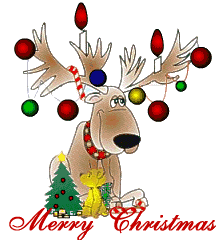 Christmas Glitter Pictures
From all of us at Rachel's blog we want to wish everyone a very very Happy Christmas!
Andy and I want to say a huge thank you to all our readers, contributors, bloggers and most of all to Rachel herself for making us all so proud this year. Last Christmas Rachel was playing Dorothy in a tiny Belfast theatre, now she is performing for thousands in the West End.
During the spring we were treated to the rollercoaster that was IDA, and regardless of the outcome, this show was the ideal shop window for Rachel's phenomenal talent. She treated us to some incredible performances and heartbreaking moments, and her career has already eclipsed the Nancy role and looks set to run and run.
Most of Team Tucker have been to see Rachel in WWRY (some several times) and met the lady herself afterwards. I've yet to hear a single complaint -- she is an absolute powerhouse of talent and a lovely, down to earth person as well, the exact words I used in my first post on the Internet Forum back in May. Nothing since has changed my mind for a second.
We'll be doing a little 2008 round-up before the New Year, but in the meantime, don't forget to tune in to Rachel and Niamh's Christmas show (see post below) on Radio Ulster. Remember you can listen again on 27th December.
Also if you haven't already done so, please vote in our 'Queen' poll and the 'Whats On Stage' poll (posts below).
So we want to wish both Rachel and Guy a fantastic Christmas. Enjoy your few days off -- you deserve it!